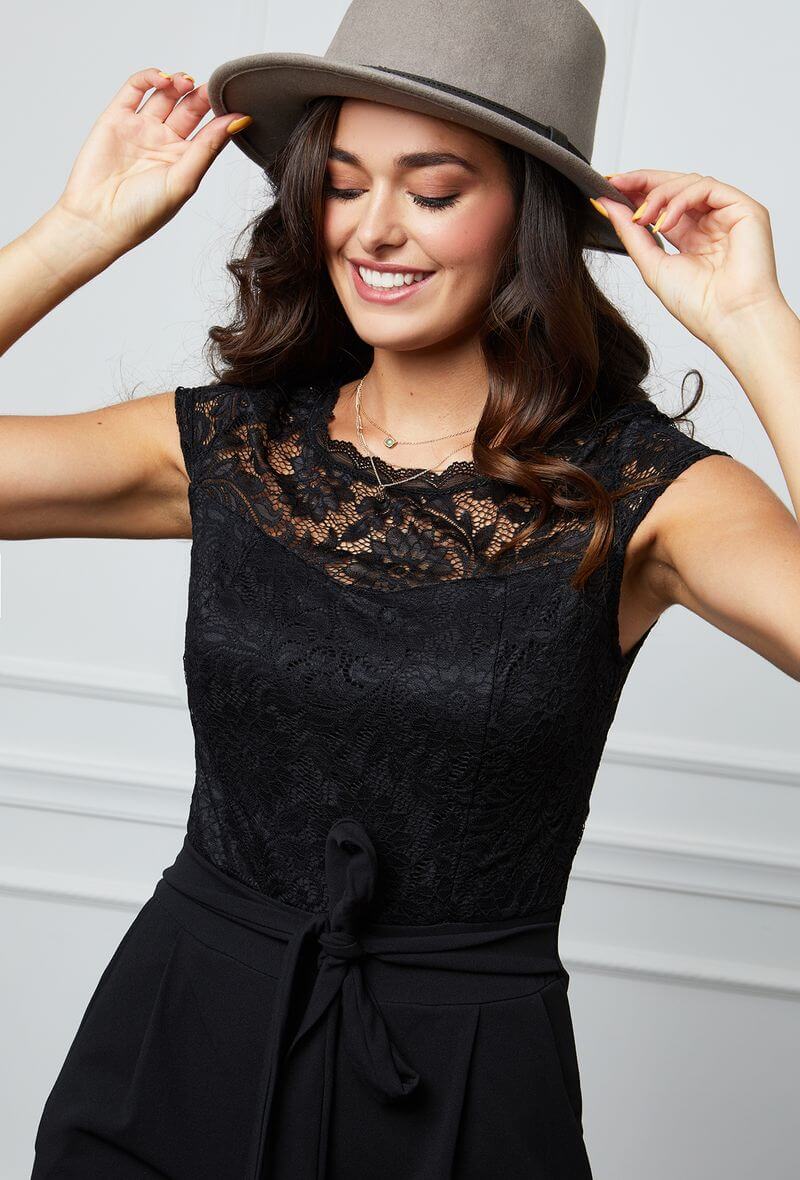 My Clothing Webshop | online store
DJSA online store is designed to save your money, and here you will get everything like women's, men's, and children's clothing. We offer a massive range of products at wholesale prices. We are continually negotiating with manufacturers and expanding the brand pool to satisfy as many of your needs as possible. We are a top leading online clothing store, as we provide authentic clothing that has the necessary declarations of conformity.
What Will You Get from DJSA – an Online Clothing Webshop?
Fashion often changes, but the classics always remain in trend, emphasizing elegance and individuality for everyone. DJSA is a well-known brand that offers women's, men's, and children's clothing. Our online clothing store offers the following facility to our customers:
Product originality: All goods presented on the site are shipped from the manufacturer's warehouse, have all the necessary declarations of conformity, and fully comply with all environmental and technical requirements.
Transparent stages of order picking: You can track the phases of assembling your order through your personal account online.
Convenient site: We have created the most suitable, informative, and intuitive wholesale online store.
Discounts Cumulative: discounts on the redemption amount and volume are waiting for you in your account, as well as seasonal discounts and promotional codes.
Low prices: Wholesale prices are mention in the catalog. You buy well-known brands from us at meager prices.
The advantages of the DJSA online store
The main advantages of the DJSA online store include:
· The perfect balance of cost and quality of clothing.
· Providing the choice of the optimal payment method for the order.
· Huge range of products.
· Fast delivery of the order.
· The convenient interface of the site allows you to place an order without any hassle.
The DJSA online store will help you get the dress of your choice; even you can buy the dress for any occasion or casual event. Modern women's clothing corresponds to the latest fashion trends. Also, our clothing is too comfortable and suitable for long-term wear. Innovative technologies for processing fabrics make it possible to embody the most daring design in clothes, that bring satisfied and stylistically consistent.
You will find the latest novelties of the season and classic models of women's clothing, men's clothing, and child clothing on our site. If you have any questions about any product, please contact our qualified consultants, they will be happy to provide professional assistance and help you choose. A variety of styles, colors, models will not leave indifferent any fashionista, so consult us today.
clothing store
DJSA Fashion is the store for all your women's, men's and children's clothing
In the store you will find something for everyone, matching the
latest fashion trends. We have clothes for men, women and children.
This means you can succeed for the whole family at an online store. Moreover, you can complete the look with our shoes and accessories. Ideal right?
Buy women's clothing?
Whether you are looking for a new blouse, lingerie,
shoes or a nice bag. You will find it all at DJSA Fashion. Clothing says
something about your style and how you feel. But whatever style you have
, we have clothing for women in all shapes, sizes and colors.
So you can combine endlessly and put together the perfect outfit for every season.
Whether you now have a business appointment or go to a party. All our
women's clothing can be found here.
Looking for menswear?
Clothes make the man. Whether you have a sporty style or prefer to go down the street in style and business. Depending on the style and your
daily life, you are looking for clothes.
For example, suitable clothes to wear to work. At DJSA
we also have suits for the business man. But of course you don't want to compromise on the appearance, because clothing says a lot about your personality and what you want to convey as a person. With a number of fine basics you can transform any
outfit into a perfect look. And how easy is it if you can shop the perfect
outfit online? View our
menswear.
clothing store
Children's clothing for
your kids?
Shopping with children is often not very relaxing. They
don't feel like adapting or shopping at all. That is why we at DJSA Fashion also have children's clothing for both boys and girls.
For the little ones and for the older children. Our offer has been carefully chosen based on style, fit and budget. For girls-girls
you will find nice dresses in the shop, but also for the cool kids we have
jeans and sweaters. And in addition, children want to be able to play
and it is important that the clothing allows this. Curious? View our
children's clothing here.
clothing store
Tips for buying clothes
When you go to buy clothes, you don't want to throw it away after wearing it once. For example, because it shrunk in the wash or
because you don't like the item very much. That is why we give you a
number of tips for buying clothes below.
From choosing the right style to paying attention to quality.
Watch the materials
Some people (especially children) are sensitive to certain materials, such as wool. Therefore, study the materials before buying a
item of clothing. This way you prevent that you cannot wear the item comfortably. We
state for each item which high-quality materials the garment is made of.
Go for the right
fit
Do not buy clothes that are too tight or too loose around your body.
This makes sense, but it is important that you are honest with yourself.
Do not look at the size on the label, but look at whether the garment falls well
. Too small does not look nice and you simply do not want to have to keep your stomach in
all day. But not everything is too big. This makes you look even bigger and wider. When you buy clothes with the right size and fit, you
show off your figure the best. And always take a look at the
rear view, because every angle matters. Also the back.
Immerse yourself in the
colors
A color suits you. Or not at all. This depends on the color of your skin. Make sure you know which colors flatter you. If
you have a cool undertone in your skin, it is best to go for
basic colors. Think of black, gray or blue. When you have a warm undertone
, warm colors suit you better. Such as brown, gold or green. That does not mean that you can no longer or cannot wear other colors, but it does teach you what to look out for. This way you prevent your skin from looking gray or pale
and your appearance simply comes into its own better.
Know what you need
Make lists before you go shopping. This way you can focus on your
search and prevent you from coming home with items that you actually didn't need. And this also ensures that you make fewer bad buys. It makes shopping
a lot easier. Especially when you need a whole new wardrobe.
clothing store
Look at quality
It is also good to look at quality. You will find this
in the materials, but often also in the price. Only buy a
bargain if you really like it and not because it is cheap. A quality item is often a lot nicer. That is why we mention for each item which materials it is made of.
clothing store
Choose your own style
Do you get happy when you look in the mirror? That is an important guideline when shopping. Dare to go for your own style.
Don't let someone else tell you that you should dress differently. Choose
what you like yourself. It shows your personality and character. With that
you distinguish yourself from the rest. Although it is certainly not wrong to try something new every now and then. Something you would not easily take from the rack. You never know
! Maybe it will turn out super well!
Go for the item that
makes you feel good
Of course you would like clothing to look beautiful and perhaps also to match the latest trends. Yet it is also important that clothing
not only looks good, but also fits comfortably. Go for clothes in which you can move comfortably and in which you feel free. This is also very important for children. You want them to be nice kids and make sure they can romp around in their outfit.
Don't forget the
accessories
Shoes, belts and jewelery complete the outfit.
Don't underestimate their added value. Make sure you have a few handy
extras in your wardrobe, which you can easily combine. This makes
choosing an outfit a lot easier.
With all these tips, shopping for women's fashion,
men's fashion or children's clothing should be all right! Have a look at our shop ?
Question answer
Questions may arise during online shopping. We
have listed the most frequently asked questions for you. This way you know exactly
where you stand and when you will receive free shipping, for example.
How do I choose clothes
that fit me?
The most important thing is that you stay close to your own feelings
. Dare to go for clothes that you like. And are you not getting it right
? Then ask a stylist for advice. He has an eye for colors and
styles that suit you. This way you can be sure that the colors you wear also come out well with your skin, eyes and complete appearance.
How do I know which
size to wear?
In our shop we work with general European sizes from S to XL. And for children we use, among other things, sizes based on age. This way you can be sure that you are ordering the right size. However, it is always a matter of fitting, because every brand has its own sizes.
clothing store
When will my
order be delivered?
At DJSA Fashion we strive to ship your order within 4 working days after receipt of payment. If the order
is delayed, you will receive a message at the
e-mail address you provide.
On the day of shipment you will receive a message via e-mail
with a Track & amp; Trace code. This way you know exactly when you can expect your order
. If you have any questions about the status of the shipment, please
contact PostNL. And of course we are always available for questions.
How does
return an item work?
Do you want to return your order or part of your order
? Which can! Provided that you notify us within 14 days via
sales@potrosimportandexport.com. You will receive a return form from us. You enter this and add
to the order. After that you have 14 days to return the order.
The return costs are for your own account.
When we receive your order complete and undamaged
, you will be refunded the full order amount within 14 days. So
handle the product with care and pack it well upon return.
clothing store
Which payment methods
are there?
We offer various payment methods. We accept PayPal, Bancontact, Visa,
Mastercard, American Express, Payconiq, ING, Belfius, BNP Paribas and KBC.
We partner with the Stripe and PayPal payment gateway to ensure secure online payment.
Are there
shipping costs?
Orders from € 48, – and the Netherlands. In all other cases, standard rates of € 6 per package apply.